SKIPPERS TICKET DETAILS & REQUIREMENTS
Every skipper of a registrable recreational vessel powered by a motor greater than 4.5kwp (6 hp) (RST vessel) is required to hold a Recreational Skippers' Ticket.
A person aged between 14 and 16 cannot be in charge of an RST vessel unless they hold an RST.
Age restrictions also apply to this age group – vessels may be operated only during daylight hours and at a maximum speed of 8 knots.
Our accredited trainers can provide you with all the information or you can also visit the Department of Transport website for further details.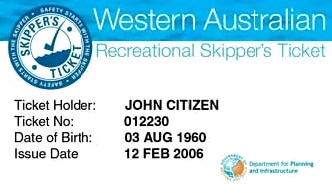 INTERSTATE OR OVERSEAS TICKETS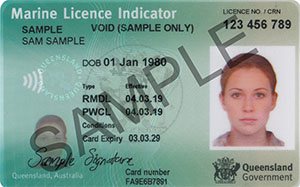 If you hold a valid/current interstate or foreign skippers' ticket, recognised by the Department and listed in the skills recognition section of the Department of Transport Website and you enter Western Australia, as a visitor or with the intention of permanently residing in the state, it will be taken that you hold a Recreational Skippers' Ticket until three months have elapsed since you entered the state.
After three months, you can apply for an automatic endorsement through Skippers Ticket WA.